Interview by Graeme Strachan for The Courier, 26th April 2023
Dundee actor Gordon Morris says the neighbours' curtains may well have been twitching as he walked out of his city tenement to begin his journey into the past.
The Terror actor, and proud Dundonian, revealed his commute would start when a luxury Mercedes whisked him away from his Craigie closie so he could shiver for his art in an artificial Arctic.
Executive produced by Ridley Scott for AMC, the 10-part drama about the ill-fated Franklin Expedition of 1845 originally aired in the UK on BT TV in April 2018.
Gordon played John Weekes and decided to use his own accent as a tribute to Dundonians William Bell and William Shanks, who lost their lives on the expedition.
The experience was something he will never forget and Gordon has been sharing some of his favourite memories from shooting the series to mark the fifth anniversary.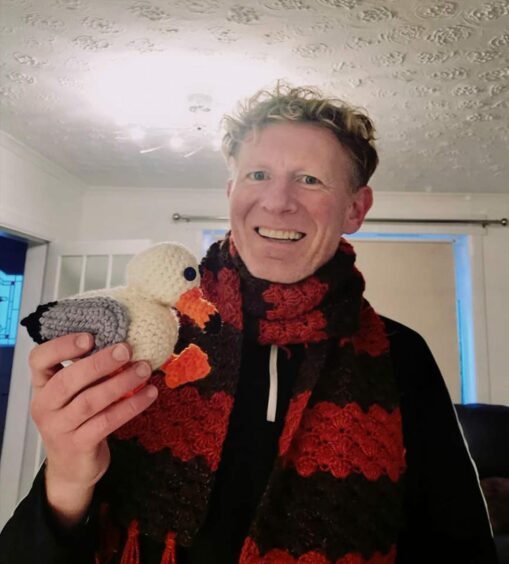 "All of my filming took place in Budapest, which is such a beautiful city, and I was there for around a month, on and off, travelling back and forward from Dundee," he said.
"I was living in a closie in Craigie at the time and a lovely big Mercedes would be sent to pick me up and take me to the airport.
"I'm sure my neighbours thought I was up to something a bit dodgy when they saw me jumping into that car.
"My Budapest hotel room neighbour was Anthony Flanagan, who played John Morfin, and because we spent so much time together on set, we became good friends and would spend a lot of time wandering around together taking in the sights.
"I also remember getting an invite to Tobias Menzies' birthday party in Budapest and thinking how much my life had changed, as Fintry used to be my cut off point for parties!"
---
Was the role written in the stars?
Arctic veteran Sir John Franklin departed Britain in command of HMS Terror and HMS Erebus in 1845 to chart the elusive maze of Canada's Northwest Passage.
The ships were last seen in Baffin Bay in the Arctic three weeks later, after leaving Disko Bay, and after this they vanished without a trace and all 129 men on board perished.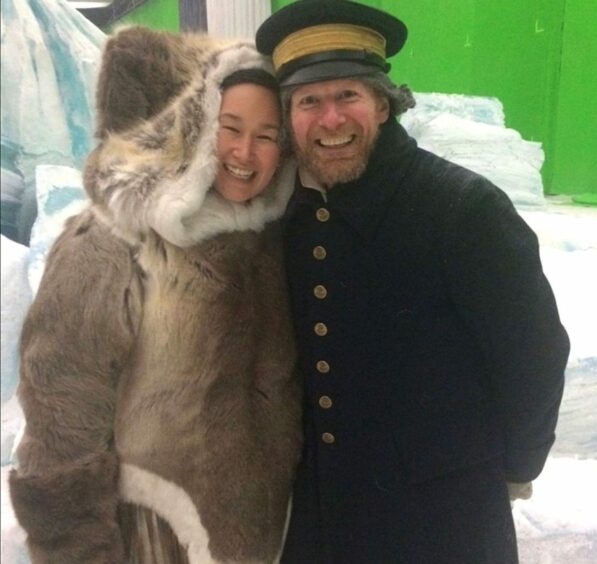 Gordon said: "To my shame, I only had a wee bit of knowledge about the Franklin Expedition before my audition for The Terror and I just didn't realise how much the story of that ill-fated voyage meant to people around the world.
"As an actor you get so used to your agent sending you a script, then you perform that script for the casting then you try to forget about the script as you may never get the part.
"The one thing that was different about my casting for The Terror was a weird coincidence that happened immediately after I had forwarded the self-tape to my agent.
"I switched on my TV to see Hunt for the Arctic Ghost Ship, a documentary about HMS Erebus, was just about to start and I thought: 'wow, that might be a sign!'
"I watched the programme, and I was absolutely hooked.
"The Franklin Expedition had me in its grasp.
"A couple of weeks later I was told I had got the part.
"It was all a bit of a blur."
---
Finding Dundee connections…
Gordon fully committed to his character and suggested Weekes had spent many years at sea plying his trade and "getting into loads of scrapes along the way".
"After doing my research I found out there had been Dundee sailors on the ships, and I wanted to use my own accent as a tribute to them," he said.
"It was only a wee thing but as a proud Dundonian I felt I should do something to commemorate the men who had been lost.
"When filming had finished, I found out that John Weekes' father had worked as a carpenter on HMS Unicorn, which is now based in Dundee, and that he had engraved his initials on the ship's timbers.
"Another Dundee connection!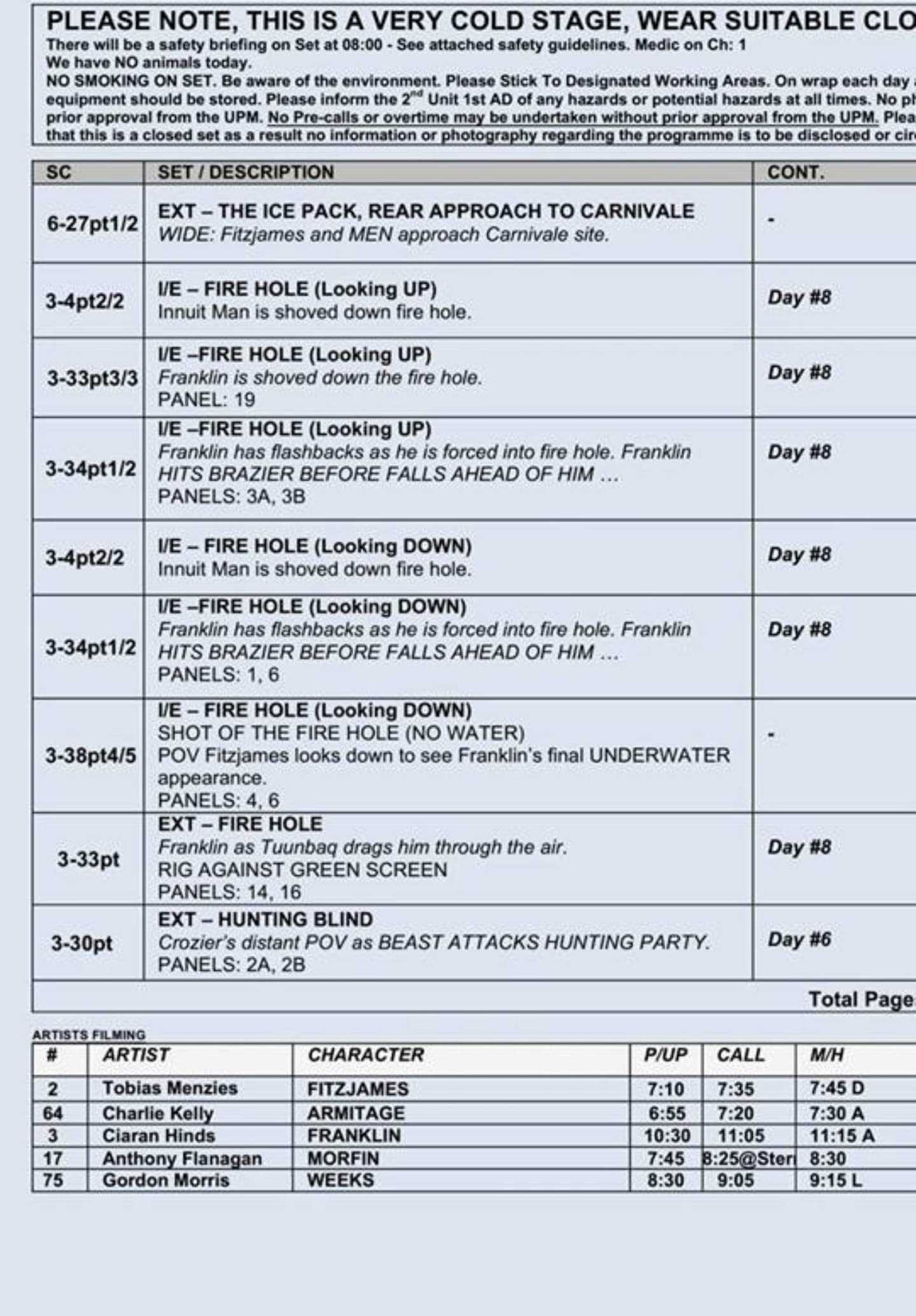 "It was always a fantastic feeling donning that uniform and standing there in my trailer looking in the mirror.
"It wasn't so much of a thrill letting my fingernails grow, though, for close up shots, especially when they had been 'dirtied up' and I had to go to reception in our very posh hotel to sign for a few things.
"I got so many dodgy looks from the reception staff!"
So how did Gordon get on with his co-stars, including Paul Ready who played Fife doctor Harry Goodsir, assistant surgeon and naturalist on HMS Erebus.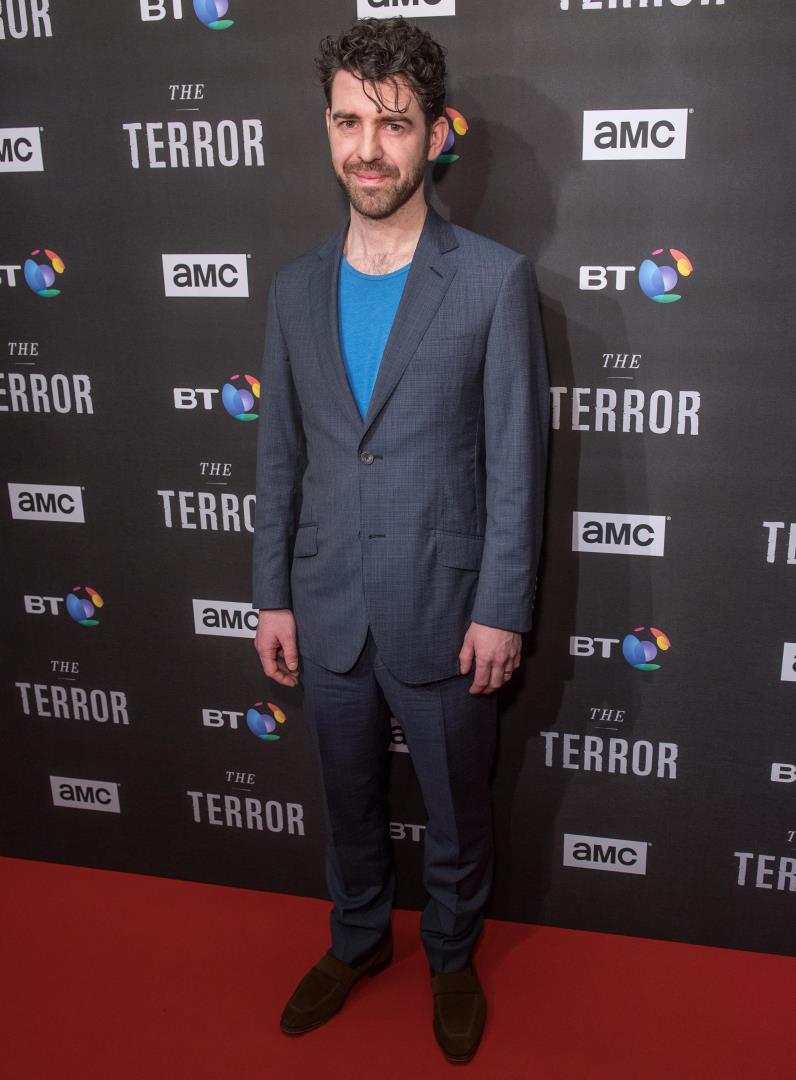 Gordon said: "It was a joy watching Paul Ready play him so compassionately and I loved sharing scenes with him.
"When you're playing very emotional roles, you try to break out and have fun between takes to keep yourself sane.
"We had a lot of fun between takes.
"For instance, the costume department would come around and take photos of you for continuity, then the next morning you would have a photo left in your trailer so you could make sure everything was exactly as it was the day before.
"One morning I went into my trailer and looked at my continuity photo and Paul was standing in the background making a very rude gesture towards me!"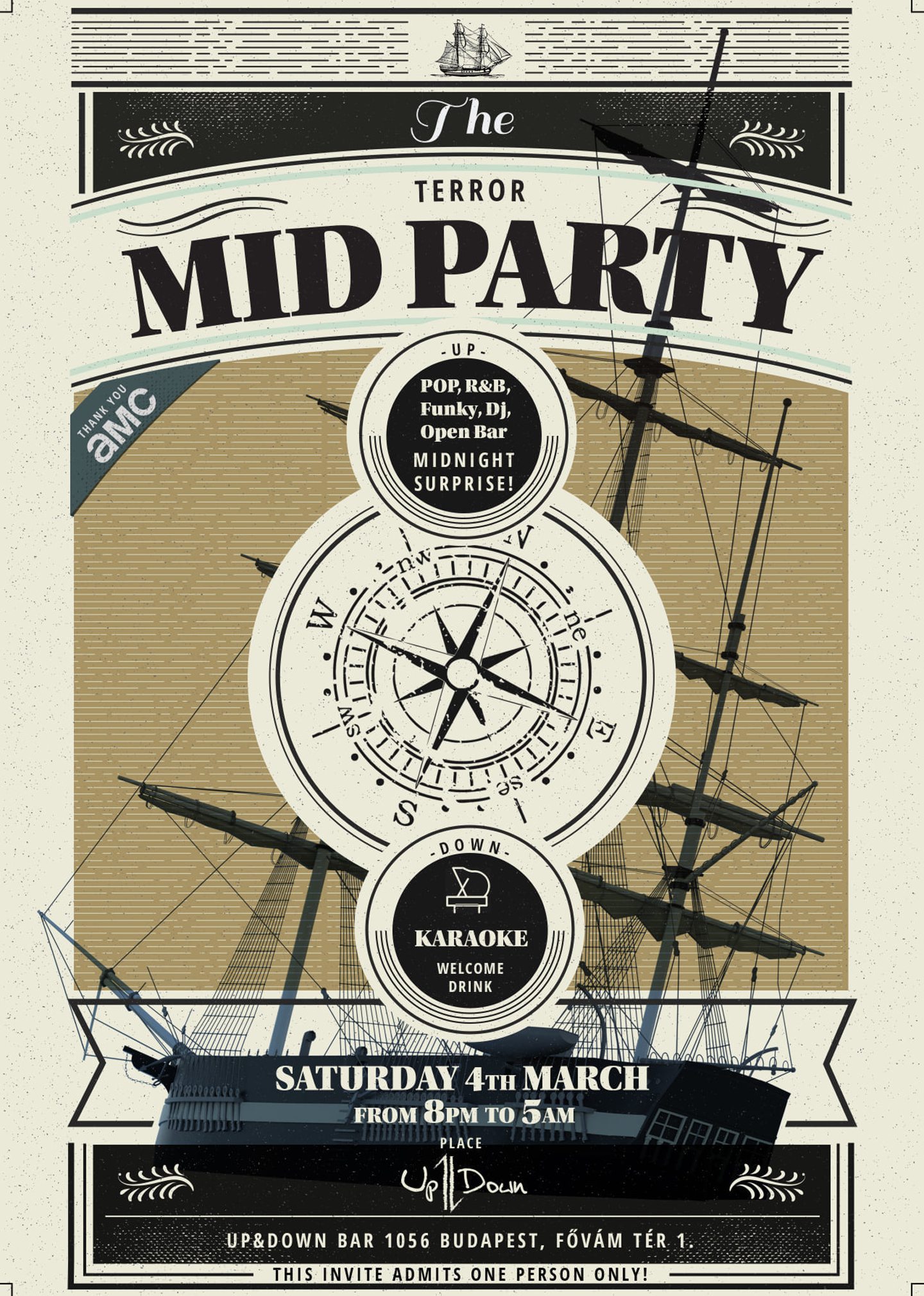 Did Gordon expect The Terror to be a smash-hit on release?
"I was invited to a private screening of the first three episodes in London and after helping a very lost Tobias Menzies to find the venue, I sat down and watched the show.
"Within the first 10 minutes I knew it would be a hit: the writing, the direction, the music, the cinematography, the acting – everything about it was brilliant!
"I headed back to Dundee on the Caledonian Sleeper that night, but I didn't sleep.
"I stayed awake thinking about what I had just seen."
Little wonder.
---
Terror fans simply the best
The Terror gripped viewers in the UK and America on AMC and BT TV and was eventually picked up by the BBC, which gave Gordon another sleepless night!
"I don't think I slept a wink before it aired!" he said.
"I wanted everyone to see it but it felt like making my debut again!"
Gordon said he has never encountered such a passionate fandom, which he described as being an array of "extremely talented, knowledgeable and just plain lovely people".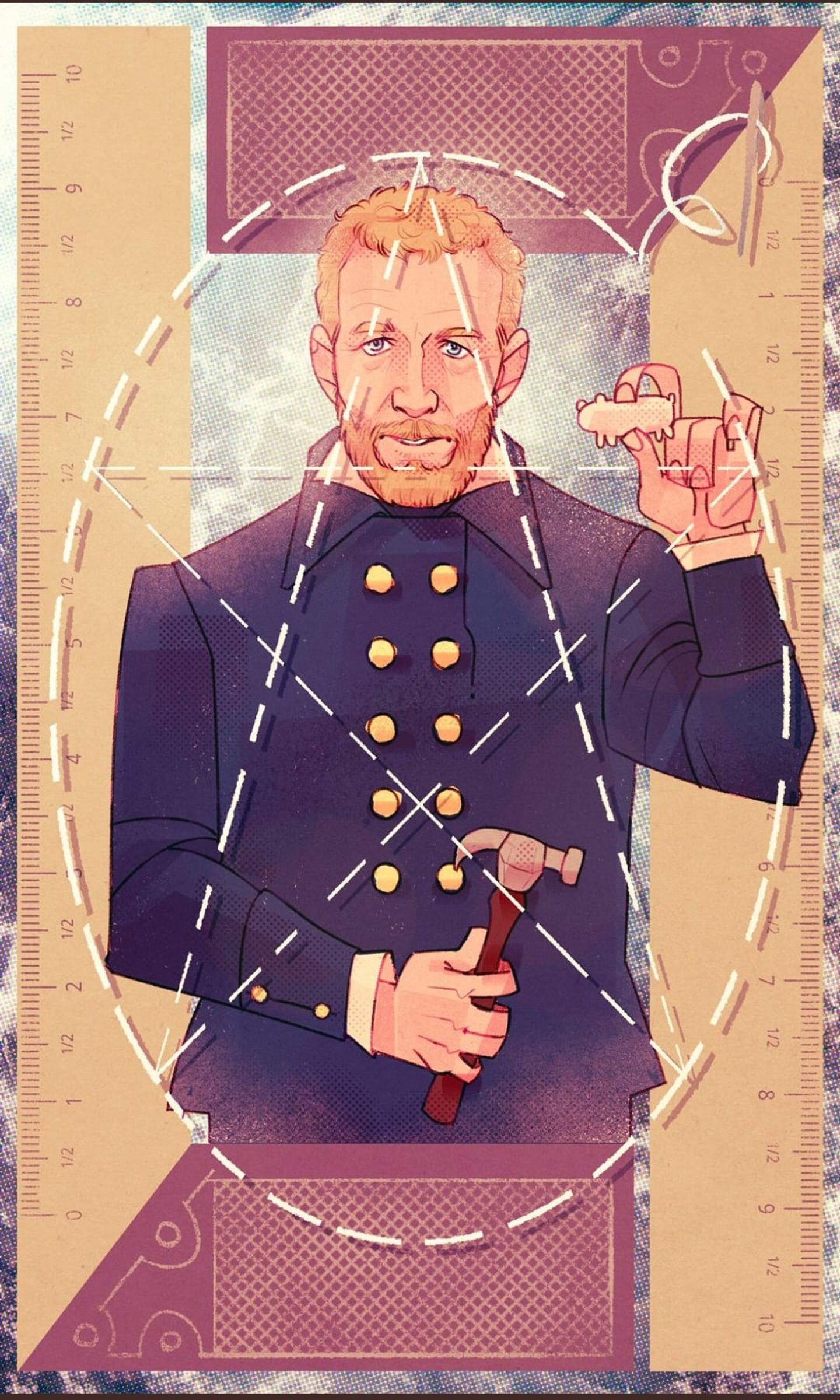 He said: "I love our social media interactions and I've made so many friends.
"I've had paintings and drawings done of Weekes; I've had gloves, scarves, hats and lots of presents sent to me; I've had a request for an autograph which was then framed.
"Weekes has even been turned into a tarot card!
"I'm an actor who appeared in a TV show which made a huge impression on people around the world and that's a very cool thing to happen to a boy from Douglas."
It wasn't until 2014 that a Canadian mission, equipped with all the latest marine archaeological equipment, located Erebus.
Terror was discovered two years later.
---
So what's next for Gordon?
"I have a few exciting projects coming out this year, which I can't speak about just yet, which is frustrating, but those roles might just disappear into the ether," he said.
"The Terror will be out there for a long, long time, as the mystery keeps us all hanging on.
"We don't know what happened, but there's a chance, a tiny wee chance, we might find out.
"I'm watching with bated breath as they explore the wrecks of Erebus and Terror and every time I hear an update, I drop everything!
"Having the privilege of bringing John Weekes back to life and being a small part of the show has been an absolute honour."
---
This interview was originally published by The Courier. It has been reposted here for posterity.