Interview by Graeme Strachan for The Courier, 7th March 2023
The dead are speaking from beyond the grave and giving voice to their nightmarish fate aboard HMS Erebus and HMS Terror.
In a powerful work, Dundee actor Gordon Morris reads some of the letters written by men who would soon lose their lives on an ill-fated Arctic expedition.
Arctic veteran Sir John Franklin departed Britain in command of HMS Terror and HMS Erebus in 1845 to chart the elusive maze of Canada's Northwest Passage.
The ships docked at Disko Bay where some of the crew sent letters home to their loved ones, which was the last time anyone in Britain heard from the explorers.
The ships were last seen in Baffin Bay in the Arctic three weeks later and after this they vanished without a trace and all 129 men on board perished.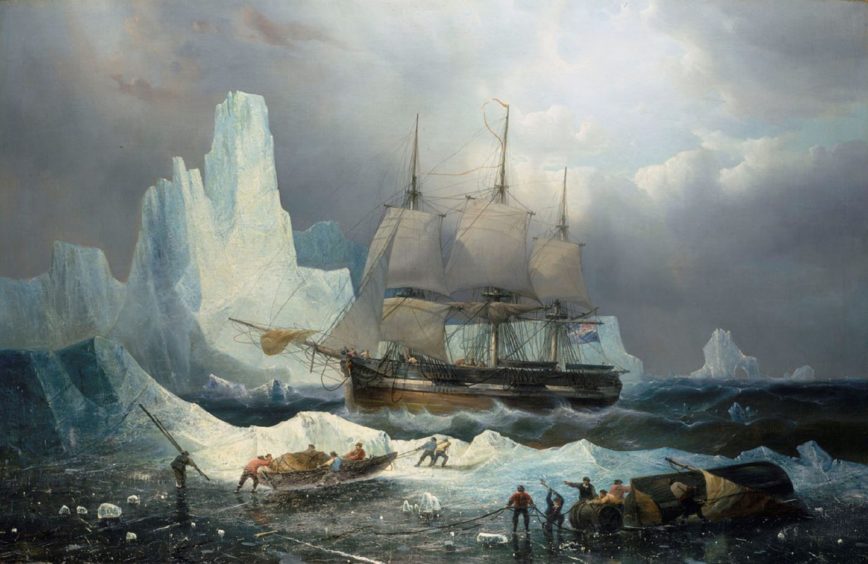 The fate of the crew fascinated Victorians and ultimately inspired the acclaimed Ridley Scott TV series The Terror, which gripped viewers in the UK and America.
Gordon played John Weekes, a carpenter on board HMS Erebus, and featured alongside Mad Men actor Jared Harris and Game of Thrones star Tobias Menzies.
May We Be Spared To Meet On Earth brought together nearly 200 letters written by members of the expedition to friends, relatives and professional patrons.
Russell Potter, Peter Carney, Regina Koellner and Mary Williamson (Franklin's great-great-grand-niece) edited the book, which includes a foreword from Sir Michael Palin.
---
James Reid was a colourful character
Among them was correspondence from James Reid, whose letters to his wife were gentle and romantic and extremely honest about the risks of the expedition.
Reid was born in Montrose in 1795 and later moved to Aberdeen; he was one of the most lively and colourful characters, whose good humour entertained his crewmates.
Reid had a particularly close relationship with the whaling firm of Samuel Enderby and Sons and asked them to look after his family in the event he did not return.
Most poignantly, he asked his wife Ann for a lock of her hair, which she declined to send, saying it was too grey.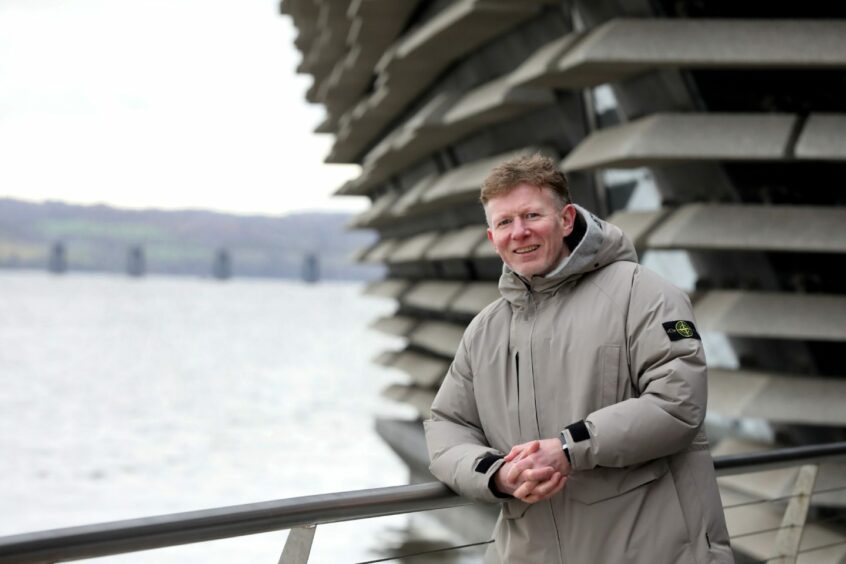 Gordon said: "Russell Potter contacted me and asked if I would like to have a look at James' letters and, of course, I said yes.
"Reading about the everyday things James shared with his wife and the love he had for her just made it all so real for me.
"Here was a man who was heading into the great unknown, who knew he might never return, and yet he still wanted to make sure the debt he had with their tailor was paid off quickly. It lets you see the human side of these historical characters.
"Also, seeing how James would spell certain words the way he would actually pronounce them with his Montrose accent was really interesting.
"I loved how he wrote down 'job' as 'joab', which is the way I pronounce it with my Dundee accent! I had a wee buzz when I read that one out loud."
Dr Potter asked Gordon if he could read the letters featuring some of those odd spellings of words so he could hear how Reid might have sounded back in 1845.
Gordon said: "After I had read some of the letters I really wanted to give them a voice, so I ended up recording a few more of them for my own enjoyment.
"I then sent them to Russell to see what he thought of them.
"He seemed to be delighted!
"Russell put the reading on his blog, as he thought it would interest others."
Dr Potter was so impressed that he is now in discussions with The Terror creator, David Kajganuch, about putting together an audio CD that would include other key cast members alongside Gordon reading from the letters of the characters they portrayed.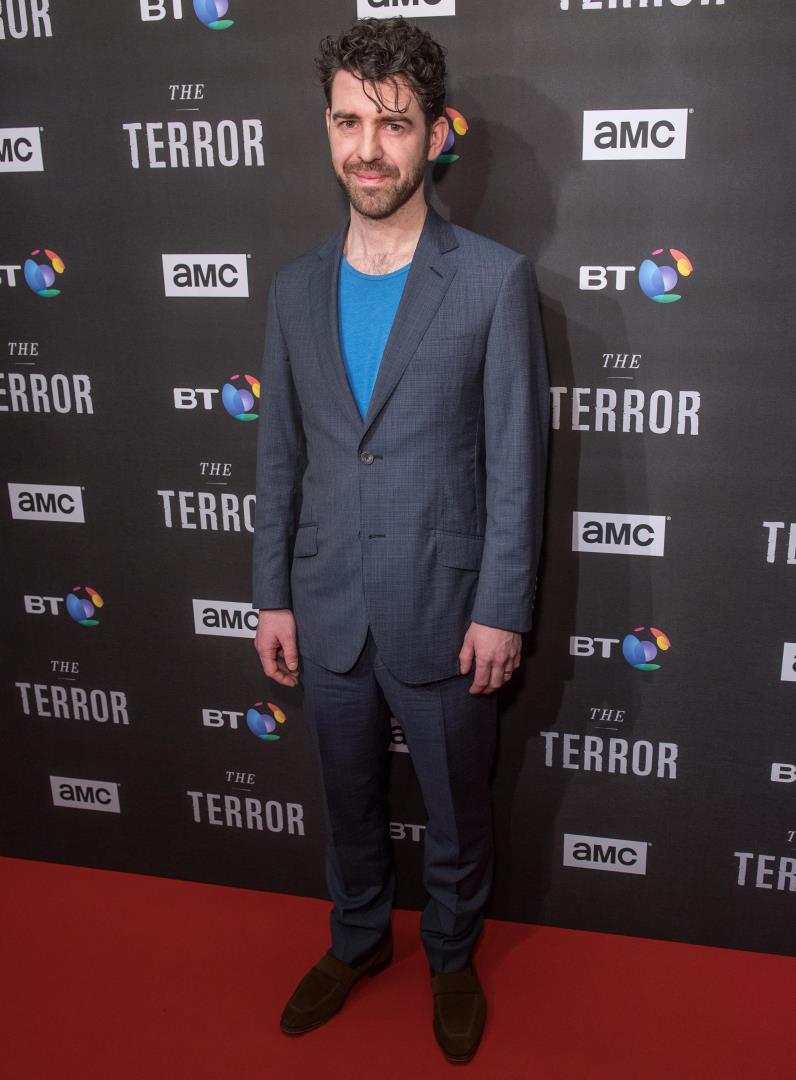 Gordon said: "If I was to try to sum up the emotions I felt as I read these very personal letters, I would have to say overwhelming sadness.
"I knew James would never return home from this trip.
"I knew he would never see his beloved wife again. He would never see her old 'gray hares' and reading that line made me feel very emotional.
"Also, knowing HMS Erebus was the last ship he would ever set sail on made it even more personal, as the character I played in The Terror – John Weekes – was the ship's carpenter on Erebus and I would think he would have known James.
"I was also very lucky to be contacted by Rick Burrows, who is the great-great-great-grandson of James Reid, and he thanked me for reading the letters.
"He told me he played the recordings to his 99-year-old mother and she loved them.
"That made me very happy."
---
Weekes was given a Dundonian accent
Gordon held down a number of jobs before he got into acting in 1998 and, a few years later, he was taking up his first role since he tread the boards in a school play.
The self-confessed history buff played Weekes in The Terror in 2018, after previously featuring in Taggart, Bob Servant, Armchair Detectives and Schemers.
Gordon decided to use his own accent for the part of Weekes as a tribute to Dundonians William Bell and William Shanks, who lost their lives on the Franklin expedition.
In total, around 50 rescue missions were launched to find Erebus and Terror, and these expeditions covered new ground, added more details to the rapidly evolving maps, and helped define the territory of Canada.
Almost a decade later Lady Franklin decided to send out a final expedition from Aberdeen to clear up the great Arctic mystery, setting sail on June 30 1857.
Two years later, on King William Island – in what is now Nunavut in the Canadian Arctic – they discovered written proof of the death of Franklin and of several officers and men – but that was the last information found.
Gordon said: "There's just so much to like about the Franklin expedition.
"It's a story that has everything, adventure, danger, heroism and, above all, mystery.
"We would all really love to know what happened to the ships and there are so many rumours that have surfaced over the years, from lead poisoning to cannibalism, and yet we're still in the same boat as the Victorians who started the rumours.
"We have absolutely no idea what happened, which adds to the intrigue!"
In 2014 the shipwreck of HMS Erebus was discovered by Parks Canada in collaboration with Inuit communities.
This and the following discovery of HMS Terror in 2016 marked two of the most important archaeological finds in recent history.
Gordon said: "It's so exciting to think the records of the expedition might have survived intact because of the very cold water they've been immersed in all this time.
"Once they open the captain's locked cabin door, secrets that have been hidden for over 170 years might be revealed!
"Can you imagine how amazing it would be if a diver opens one of the desk drawers in that cabin and finds those records?
"If that's the case, I think I might possibly explode with joy."
May We Be Spared To Meet On Earth is out now.
---
This interview was originally published by The Courier. It has been reposted here for posterity.